Praise Maa Kaalratri on the seventh day of Navratri! Read the significance of this day, beliefs and rituals which must be followed while performing a grand puja. Along with this, get a brief idea about the importance of Durga Puja's first day.

Ask KP System Astrologer
Price : Rs. 715
Sale Price : Rs. 455

Ask Lal Kitab Astrologer
Price : Rs. 715
Sale Price : Rs. 455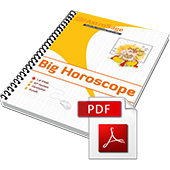 AstroSage Big Horoscope
Price : Rs. 1105
Sale Price : Rs. 650
The whole nation has drowned itself into the pool of festivity and celebration this Sharad Navratri. Every holy place, temple or shrine is witnessing swarms of devotees and worshippers lining up to take the blessings. Today, i.e. 27 September 2017, is the seventh day of Sharad Navratri and the first day of Mahasaptmi Durga Puja in West Bengal, Assam and Odisha. Read this blog and get a quick idea about the significance of Navratri's seventh day and Durga Puja.
Seventh Day: Maa Kaalratri, the Destroyer of Evil
Navratri basically celebrates nine different forms of Goddess Durga throughout nine days. The seventh day is dedicated to Maa Kaalratri, who is known as the destroyer of evil and demons. Also popularly known as Devi Shumbhkari, she is depicted in the most fierce and aggressive form ever. Her mount is Donkey and her complexion is severely dark with scattered hair adding to the effect.
Her three red-blooded eyes scream agony and massacre and she breathes fire on her enemies. She is said to have four arms, out of which two are in Abhayamudra and Varadamudra and two contain a curved sword and hooked vajra. It's well known that anyone remembering her or chanting her name will be safe from bad omens, spirits or possessions.
Rituals and Methods
Kaalaratri, in literal terms, means the Greater One embodied as Death of Darkness. She is known as the annihilator of darkness and evil spirits and bestows courage and calmness on you and in your life. Just like fifth and sixth day of Navratri, devotees must follow a set pattern of rules when worshipping the Goddess:
Before starting the ritual and prayers, worship every god, goddess, holy place, planet, local deity etc. invoked in the kalash or urn at the beginning of Navratri.
Begin the chants and remember Maa Kaalratri with a flower in your palms.
Carry out the Panchopchar Puja and use red flowers, vermillion, saffron, unbroken rice cakes etc. for the ritual.
Sing the aarti and light up camphor cubes drowned in ghee or clarified butter. Apologise for any mistakes in the end.
Importance of Saptmi or Seventh Day Of Navratri
Saptmi or the seventh day of Navratri signifies the day of worshipping and praising Maa Kaalratri and her win over evil and sins. For preachers and yogis, this is the best day to gain knowledge of power and add to your wisdom. On this day, devotees repent for their sins and try to accomplish the "Sahastrar Chakra". It is believed that every ritual performed on this day works in the favour of worshipper. Even though portraying a terrifying appearance, Goddess is extremely compassionate towards her devotees. It is believed that she acts as a saviour to her devotees against evil spirits and demons. Worshipping her with a clean heart can result in a prosperous future.
Mahasaptmi: The Auspicious Beginning of Durga Puja
In many areas of West Bengal, Assam and Odisha, seventh day of Navratri is celebrated as the beginning of Durga Puja. it is recommended to perform Navpatrika Puja, which is also called as Kalabau Puja in several places. Nine different types of leaves depicting nine forms of Maa Durga are used to worship the Goddess.
Timings for Navpatrika Puja (Delhi)
Timings for Navpatrika Puja (Delhi)

Saptami Date Begins at 16:42:44

Saptami Date Ends at 19:10:24
AstroSage wishes its readers a very happy Mahasaptmi and Durga Puja!