Auspicious time for marriages has begun! Find out more about religious significance of this day, puja vidhi and auspicious muhurat.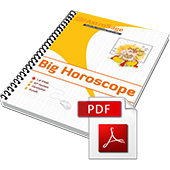 Dev Uthani Ekadashi, popularly known as Prabodhini Ekadashi, is an auspicious festival devoted to Lord Vishnu, and holds high significance in Hindu mythology. It is celebrated on the eleventh day and Ekadashi of Shukla Paksha in the month of Kartik. It is widely believed that Lord Vishnu, the Preserver, woke up on this day after falling asleep on Dev Shayani Ekadashi.

Dev Uthani Ekadashi Muhurat
| | | |
| --- | --- | --- |
| Ekadashi Tithi Begins | 19.05 PM | 30/Oct/2017 |
| Ekadashi Tithi Ends | 18.57 PM | 31/Oct/2017 |
Parana Muhurat
| | | |
| --- | --- | --- |
| Parana Time | 06:36 to 08:47 | November 1, 2017 |
Parana, which means breaking the fast, is carried out on the next day of Ekadashi, i.e. on Dwadashi or Twelfth day.
Puja Rituals to be Followed
Devotees must take a holy bath early in the morning.
Perform the auspicious ritual of Tulsi Vivah and marrying Tulsi plant with Lord Vishnu.
Start fasting from the previous day, i.e. Dashmi, and break during the Parana muhurat.
Significance Of Dev Uthani Ekadashi
Worshipping Lord Vishnu with a pure heart and fasting diligently on Dev Uthani Ekadashi leads to heaven. It is believed that following the ritual properly can help you attain Moksha and attain peace for the souls of your ancestors. Here are different patterns of observing Dev Uthani Ekadashi in various states of India:
Maharashtra: A Maharashtrian pattern, this day is dedicated to another form of Lord Vishnu called Lord Vithoba.
Rajasthan: A Rajasthani pattern, it is held in Pushkar and is observed with the beginning of Pushkar Mela, a fair held in honor of Lord Brahma.
Gujarat: A Gujarati pattern, devotees perform the Parikrama (circumambulation) around Mount Girnar for 2 days to please the Lord.
A Happy & Auspicious Dev Uthani Ekadashi from AstroSage.