Welcome happiness and prosperity in your home! Read the mythological history behind
Dussehra
and find out the auspicious time to start off the puja rituals.
India has drowned itself into the felicitous vibes of one of the most favorite festivals, Dussehra. It is celebrated on the tenth day when
Navratri
ends, called Dashmi, of Shukla Paksh in Ashwin month during Aparahan Kaal. Also called as Vijayadashmi, this festival marks the victory of "good over evil" and is known for its magnificent festivities.

Ask KP System Astrologer
Price : Rs. 715
Sale Price : Rs. 455

Ask Lal Kitab Astrologer
Price : Rs. 715
Sale Price : Rs. 455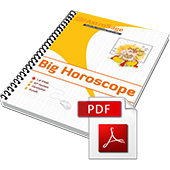 AstroSage Big Horoscope
Price : Rs. 1105
Sale Price : Rs. 650
हिंदी में पढ़ने के लिए यहाँ क्लिक करें
It is said that worshipping the lord with a pure heart during the auspicious muhurat brings luck, happiness and prosperity in one's life. Follow the puja vidhi given below and note down the timings:
Dussehra Muhurat 2017
Provided timings are locally applicable for New Delhi. Know the time for your city: Vijayadashmi Muhurat
Importance of Vijaya Muhurat
The festival of Dussehra is considered as one of the holiest days of the year. It is known to be one of the auspicious times as per HIndu mythology, other muhurats being Chaitra Shukla Pratipada, Ashwin Shukla Dashmi, Vaishakh Shukla Tritiya, and Kartik Shukla Pratipada (half muhurat). This period is best to start any work/business/job, although there are specific rituals to be followed for certain ceremonies.
It is believed that when stars start to appear during sunset, that exact time is called VIjay Muhurat. This particular time period is auspicious to carry out any ritual or puja ceremony. As believed, this was the exact time Lord Ram chose to start off a war with evil King Raavan. At the same time, a tree named Shami reshaped itself as Arjun's bow called Gandeeva Dhanush.
Get to know the cricket match prediction for Ind vs Aus 5th ODI : Ind vs Aus ODI 5 Match Prediction
Legend of Vijayadashmi
Accordingly, Maa Durga fought the evil demon Mahishasura for nine days, and killed him on the tenth day, thus protecting Earth and all of universe.
Another popular legend is that on this day, Lanka King Raavan was killed by Lord Ram, thus the name Dussehra. Every year the effigy of Raavan with ten heads are burned to mark the end of evil, greed, illusion, jealousy, selfishness and arrogance.
AstroSage wishes its readers a very happy and fulfilling Dussehra 2017!