Why Kanya Pujan is of much significance! Read the significance of the eighth day of Navratri, Kanya Pujan and the right way of conducting a holy luncheon. Also know more about the prowess of Goddess Mahagauri and her different forms.

Ask KP System Astrologer
Price : Rs. 715
Sale Price : Rs. 455

Ask Lal Kitab Astrologer
Price : Rs. 715
Sale Price : Rs. 455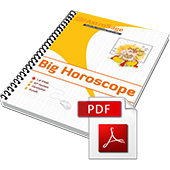 AstroSage Big Horoscope
Price : Rs. 1105
Sale Price : Rs. 650
हिंदी में पढ़ने के लिए यहाँ क्लिक करें
Eighth Day of Navratri or Ashtami: Hailing Mahagauri
The eighth day of
Navratri
is solely dedicated to the fearless avatar of Maa Bhagwati, Maa Mahagauri. She is portrayed as a brave entity with three eyes, four hands and a fair complexion like a conch, hence her name as Gauri. Worshipping her eliminates all the leisurely greed from within people. Hailing her name and worshipping her brings prosperity and peace, and helps you attain Som Chakra. Goddess Mahagauri is also known as Annapurna or the Provider of Food and known to bring every kind of financial and emotional wealth.
About Maa Mahagauri
Worshipping Mahagauri helps you take the right path of truth and virtue. She had an extremely fair complexion, was beautiful and often pictured as wearing white clothes itself. She is depicted with four arms, out of which two are seen holding a Trident or Trishul and Damroo or Tambourine and the other two are in fearless (Abhaymudra) and blessed (Varadamudra) form. Her head is graced with a moon-shaped crown and she glows radiantly like a gemstone. Her mount is bull. She is mainly offered halwa or a sweet dish.
It is believed that Maa Parvati went through severe austerity or tapasya in order to attain Lord Shiva as her mighty husband. Due to this rigorous procedure, her body complexion grew darker. After watching this, Lord Shiva appeared in front of her and made her bath in holy waters of Ganga, hence washing away the darkness. From that day she regained her pearl-like complexion and got the name Mahagauri.
Celebrating The Female Trinity With Kanya Pujan
On the eighth and ninth day of Navratri, Kanya Pujan or worshipping young girls is a tradition that has been followed through centuries. Although as per the culture, eighth day is signified of a higher importance for Kanya Pujan. This is how it is done:
You must gather nine girls aging from 2-10 years.
Chant the following mantras when worshipping the girls in accordance with their age:
2 Years Old- कौमाटर्यै नमः
3 Years Old- त्रिमूर्तये नमः
4 Years Old- कल्याण्यै नमः
5 Years Old- रोहिण्य नमः
6 Years Old- कालिकायै नमः
7 Years Old- चण्डिकार्य नमः
8 Years Old- शम्भव्यै नमः
9 Years Old- दुर्गायै नमः
10 Years Old- सुभद्रायै नमः
Wash their feet and offer new clothes.
Apply a small Tilak from Sandalwood-Vermilion or chandan-kumkum paste while chanting the above mantras.
Offer simple food such as Puri or Deep-Fried Wheat Bread, Chana or Chickpeas, Suji ka Halwa or Sweetened Semolina Halwa with dry fruits.
See them off with respect after touching their feet and seeking their blessings.
(Note: In case you are unable to find nine young girls, you can carry out the customs with two as well.)


Astrological Significance
As per Vedic Astrology, Goddess Mahagauri controls the Rahu planet. Worshiping her with your whole heart can help to reduce bad effects of Rahu.
Mahashtami Durga Puja
Durga Puja is a big event in West Bengal, Assam and Odisha and celebrated with full festivity. It is also called as Maha Durgashtami in various cultures. Nine pots are kept next to each other representing nine different forms of Maa Durga and worshipped everyday. Along with that, Kumari Pujan, a tradition of adorning and worshipping young girls, is also carried out.
AstroSage wishes all of its readers a very Happy Ashtami. We pray to Maa Durga to bless you and your family with all the bliss and prosperity.