Know how this week will treat you! Read out these predictions for this week and get insights to several situations crossing your path. Keep in mind that below mentioned predictions are based on Moon Sign.

Ask KP System Astrologer
Price : Rs. 715
Sale Price : Rs. 455

Ask Lal Kitab Astrologer
Price : Rs. 715
Sale Price : Rs. 455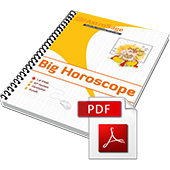 AstroSage Big Horoscope
Price : Rs. 1105
Sale Price : Rs. 650
हिंदी में पढ़ने के लिए यहाँ क्लिक करें
ARIES
This week will be full of huge gains and profitable earnings adding to your finances. You will have a hectic routine, which will definitely affect your domestic life. Children will be fine and enjoy the week. This week, students might feel less confident with the challenges rolling out in their way, but with hard work they will achieve good results. You might face some issues with your siblings, so keep a check on your temper. You might feel that your hard work is not being recognised but you will still give your best at work and make hard efforts.
Calculate Your Moon Sign: Moon sign Calculator
LOVE PREDICTIONS
This week will prove to be a romantic period for love-struck couples. Beginning and midweek will be good, ending on an excellent weekend. You would plan and go for dinners, movie dates and enjoy romantic moments bubbling between you two. Those married will have a good period to strengthen their marital knot. Your spouse might achieve something big and get recognized for his/her deeds.
FORTUNE STAR: 4 out of 5
REMEDY: Take blessings of little girls and distribute sweets to them.
TAURUS
You will start your week discussing on your work while maintaining a normal, domestic life. You will be surrounded by family members mostly this week, and come across several arguments and discussions. Although love and devotion between you two will sort out every matter. You might be asked to go on short office trips or plan a quick getaway with your family/friends. These journeys will definitely bring good results in your life. Students would add to their intellectual knowledge and perform well in studies. Children would be more responsible and quite moody this week. In order to be successful, you will have to work really hard and devote your time and efforts towards your goal. This week will be full of moderate income and expenses. You might decorate your home beautifully.
LOVE PREDICTIONS
This is a mixed period for lovers and an average week, starting with a good beginning and midweek and ending on a fair note. You will enjoy your talk sessions and share your feelings with each other. Those married might have to face some difficulties and issues with each other. Due to this, you may not be much comfortable with each other but love will always overcome the doubts.
FORTUNE STAR: 3.5 out of 5
REMEDY: Offer pomegranate on Tuesday.
GEMINI
This week, you will be mildly stressed and occupied with lots of responsibilities and liabilities. Drive safely and follow traffic rules, as there are chances of you meeting with a major accident or getting an injury. Also, be careful around the house and do not risk your health or body. You have a good approach towards your work and will fulfill your target quite easily. You will earn something and add to your knowledge bank. You will ensure a steady income source in this week. Domestic life will be nice and highly soothing. You will enjoy your family time and strengthen your bond by sharing your feelings. Students will work hard and study meticulously, learning new things and exploring new options. Children will give you no hard time and be obedient throughout this week. Your siblings will be supportive and offer you a comfortable environment. Your health will be good and you will enjoy playing or watching sports.
LOVE PREDICTIONS
It will be a good week for lovebirds. There is a possibility of a new relationship blooming in your life, be it a love affair or meeting someone after a long time. Time after midweek will be favorable for getting married. Those married would spend a peaceful and lovable week. Take good care of your spouse, as s/he might get benefited.
FORTUNE STAR: 4 out of 5
REMEDY: Donate blanket to needy people.
CANCER
You will be slightly confused in deciding what's good and feel troubled at times. You would have to work on your behaviour as you may utter wrong words that might hurt others' sentiments to a large extent. You will have a peaceful domestic life and enjoy spending time with family members. Your career growth will be good and steady, and you might be benefitted through Government and higher officials. There are chances of you going on short journeys. You will witness a rise in social status, with people recognizing you and your thoughts. Although students will perform well, they might have issues with concentrating on their work. Children may be irritating at times.
LOVE PREDICTIONS
For couples who are in love, it will be a mixed duration full of good and bad surprises. The beginning would be a bit tough, reaching to a good midweek and weekend. There might be some issues creeping up between both of you, which requires sorting out through communication. You might begin a new relationship. Those married would feel a sense of detachment from marital life, leading to arguments and fights.
FORTUNE STAR: 3.5 out of 5
REMEDY: Worship God Shiva and offer him sandalwood.
LEO
You will be mentally disturbed throughout this week, surrounded with duties to fulfill, both personal and professional. You will be approached by opposite gender for carnal purposes. You might feel a slight sense of detachment and contentment from your domestic life, which can hamper your relations with family members. You may go on long journeys but incur high expenses. Although, you will have a steady source of income. Students will do very well and children would be comfortable within their surroundings. Siblings would be supportive of your decisions and actions. You might receive great favours from elder siblings as well as your seniors within the workplace. There are chances of you becoming rude occasionally while communicating. Look into that and avoid.
LOVE PREDICTIONS
The week can be seen as a good period for solving love matters and shaking some things between you two. The beginning will be a bit low, followed by a good midweek as well as weekend. There are chances of you getting involved in a new relationship, be it personal, related or professional. You will develop a romantic streak and surprise your partner by going out of your way. You will be high on love mixed with sweet arguments. Same goes in case you're married.
FORTUNE STAR: 4 out of 5
REMEDY: Worship banana tree and wear yellow thread around your wrist.
VIRGO
For a Virgo, s/he will develop a strange interest in learning and gathering knowledge about occultism, scriptures, mantras and different other languages. You will experience slight mood swings throughout the week, resulting in an unstable emotional health. You will grow professionally and perform well in the workplace, thus earning you good name, fame and recognition. Circumstances will be in your favor and you will come across multiple gains. On the other hand, you will massively spent and exceed your limits. Children might irritate you at some point. Students will do well in their studies. Control your sensuous activities and try to stay on a decent note.
LOVE PREDICTIONS
It will be a mix period for handling love matters. The beginning is predicted to be low, followed by a good midweek and ending on a very good weekend. Couples would enjoy romantic moments together on a small trip, long drive or just going out for a nice meal. Those married would have a peaceful time together. There will be certain health issues with your spouse, so you need to take care of him/her properly. However, it will help you come closer and cherish the strong bond of love and marriage.
FORTUNE STAR: 4 out of 5
REMEDY: Feed cows everyday with green fodder or vegetables.
LIBRA
Overall the week will be full of mixed reactions and suggestions. You will be wise and take decisions after carefully evaluating the outcome. You will face some family issues in the beginning of the week. Your mother may face some health issues, so just stay alert and take good care of her. There are chances you may not enjoy domestic comforts and exceed your expenditure limit. You will have a hectic routine at workplace, and might plan a long, abroad trip for professional purposes. There will be sudden gains in your life. Students will be laborious enough to achieve their objectives. Children will be fine and enjoy all the comforts, although they might become moody at times.
LOVE PREDICTIONS
This will prove to be a good week for couples in love. You will go out on dinner, long drives, short trips or a party and enjoy good, costy moments together. The week will begin on an average note, pushing forward to a good midweek and ending on a best weekend. If married, your spouse will experience some gains. You might go out for social parties and get-togethers or family picnics. Bond of love between you two will grow.
FORTUNE STAR: 4 out of 5
REMEDY: Worship Goddess Durga and offer her Chunri and red bangles with white sweets.
SCORPIO
You will be filled with firm determination and focus on achieving your goals. You will have a fluctuating domestic life filled with love and arguments. Your mother's health will be unstable, so there is a need for you to look out for her. Students will be self-confident and determined to score good and might plan to go abroad for higher achievement. Children would be comfortable but face minor health issues. You will be recognized at work by your seniors due to your performance. Also, they will favor you in every case and support your decisions. However, avoid relying so much on associates. There might be some issues with siblings.
LOVE PREDICTIONS
It will be a mixed period for couples. Beginning and midweek will be good and weekend will turn out to be just average. If you are in a long distance relationship, this week would bring good news and happiness, resulting in you meeting your partner. You might go far away on journeys due to some emergencies. Married couples might stay frustrated from each other due to various reasons. Despite that, faith and devotion will always be a part of your marriage. Those in a relationship with their colleague would enjoy a good time.
FORTUNE STAR: 4 out of 5
REMEDY: Worship God Shri HariVishnu and offer him red flowers.
SAGITTARIUS
This will be a nice week for you filled with opportunities and favorable circumstances. You will feel an intense sense of determination and enthusiasm towards your life, which will result in high gains and profits. You will get multiple chances to go on trips or journeys, which will prove fruitful in every sense. Your intellect would bring favourable results at workplace. Your seniors will be highly supportive of your every step and surely extend favors. Your domestic life will be very fine and satisfactory. There are chances of you gaining materialistic benefits through property. Students will develop a zeal to learn something new everyday. Children will stay calm and enjoy to the fullest. You might go for a picnic with your friends or family. Siblings might have to face difficult situations. Drive safely.
LOVE PREDICTIONS
It will be a very nice and romantic week for lovers, beginning to weekend. You might plan a romantic date or long drive and have a good time with your partner. Married couples will share fondness for each other and develop a stronger bond. They will support each other on every part of life. In case you are romantically involved with your colleague within workplace, this is a good week for you.
FORTUNE STAR: 4 out of 5
REMEDY: Keep your roof neat and clean and donate sesame seeds on Wednesday evening.
CAPRICORN
This week will be filled with mixed reactions and circumstances. You will be able to maintain a sleek balance between work and domestic life. Try to control your carnal desires, for it may harm your reputation and health as well. There are chances of conflicts and concerned issues brewing up between you and your business partner/s. Students would do well in their studies and focus on attaining good scores. Children will stay happy and enjoy throughout the week. So you don't have to stay worried on that note. You will have a comforting environment with siblings to support you on every step. The week is filled with sudden profits and losses.
LOVE PREDICTIONS:
This week will be good for you, starting to end. For lovers who are intensely in love, there are chances of them meeting in secrecy and spending quality time, although maintaining their boundaries. Couples might go for lunch or dinner together. Married couples might face some misunderstandings. Best is to talk about it and clear off the doubts. You will definitely enjoy marital bliss.
FORTUNE STAR: 3.5 out of 5
REMEDY: Worship Lord Shani and offer him blue flowers.
AQUARIUS
You will work like a workaholic this week, which might take its toll on you, leaving you all stressed and mostly worried. You will be quite aggressive in your approach towards smallest of matters. Hard work will definitely pay off and bring good results. There will be a subsequent rise in career graph. You will be able to defeat your competitors and overcome the challenges thrown in front of you. There will be slight issues in business partnerships. There will be monetary gains from various sources. You will experience a slight inclination towards spiritual and virtuous pursuits. This week will prove lucky for your father, as he might achieve something big. Children might face some health issues which must be taken care of.
LOVE PREDICTIONS
This week will be great for Aquarius, kicking off the week with a good beginning and middle and ending on a great note. The week will be favorable for married couples, although there will be some arguments. They will enjoy together and go out for trips and dinners.
FORTUNE STAR: 3.5 out of 5
REMEDY: Worship Maa Durga everyday.
PISCES
This week will be full of expenditure and money being spent into commodities. You will be stressed throughout the week due to many reasons, personal or professional. There will be several ups and downs in your career affecting your skills and output. Hence, keep a check on your productivity in your workplace. You health will be a bit low. You have to work hard this week in order to achieve great outcomes. You will witness profits from foreign means, be it through an MNC you are working with or a foreign trip. There might be certain issues with people of opposite sex and siblings. Students will easily lose their focus. Children might stay moody all along the week. Domestic life will be good, and you will be able to dominate your opponents quickly. There will be slow but steady earnings.
LOVE PREDICTIONS
This will be a mixed period for lovers, starting with an average beginning and ending on a good weekend. You might enjoy a long drive or go out to spend some time with your lover. Those who are married would develop better communication with his/her spouse and create a comfortable ambiance around them. Avoid ego clashes with each other and don't stretch arguments.
FORTUNE STAR: 3.5 out of 5
REMEDY: Feed Fishes and Ants.