Be ready to get loaded with money! Know how to make the best out of this week and keep problems at bay. Go through the predictions of this week to find out what to do and what not to do in order to achieve success.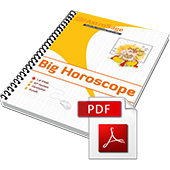 Aries
You will be a powerhouse of energy during this week and will perform exceptionally well at your work front. You would have a hectic work schedule, due to which you might not be able to spend enough time with your family members. You might have to set your foot on a work-related journey. Your mother's health should be taken care of. You will achieve success in matters of litigation. Students will be able to pass with flying colors if they try to work as hard as possible. Be very careful about what you eat, otherwise, you might have to face stomach-related problems like constipation, indigestion, acidity, etc. Your children will be the apple of your eye and you will try your best to ensure a better future for them.
Taurus
You should be ready to face ups and downs at your work front. Your domestic life will be peaceful and harmony will prevail in your home. There are chances of legal disputes related to property. Respect the people of the opposite gender and establish friendly connections with them. You will work hard in order to gain profits. You would be required to cut your expenses as they would lead to financial problems.
Gemini
You might have to face a chaotic environment at your home front due to frequent quarrels and arguments between the family members. You will be required to take care of the health of your mother, as it might deteriorate during this week. Your children will enjoy their life during this week. They will perform well in the academics and will take part in co-curricular activities too. There will be a change in your job, either in the form of a transfer or a promotion or a hike in salary. Monetary gains are in cards for you.
Cancer
You will be dedicated to achieve your goals. Harmony would prevail at your home front but disagreements amongst siblings are probable during this week. You might be able to lay your hands on a new job. You will perform well at your career front and might invest in land or property. Students are advised to concentrate on their studies and avoid being in bad company.
Leo
You might use a harsh tone of speech during this week, which might hurt the sentiments of your loved ones. This might also disrupt the peaceful atmosphere of your house. You will share a cordial relationship with your siblings. Short trips would beget fruitful results. Your colleagues will support you and your seniors will favour you. Students will perform well in their studies. Your children will enjoy a happy life.
Virgo
You will possess a strong willpower and will spare no effort in finding ways to increase your income. Do not let perverse thoughts take a toll on you, otherwise, your reputation in the society would be tainted. Try to behave in a friendly way with others. Abide by the traffic rules while being on road and adopt safety measures. Students should not let their attention deviate from their studies.
Libra
You might be tensed during this period due to a steep rise in your expenses, which might put a strain on your pocket. You will possess a magnetic personality and would possess excellent communication skills during this week. Due to your involvement in your work, you will not be able to spend ample time with your family members. Your seniors will favour you and you will get benefits through the same.
Scorpio
You will earn well during this week. However, the rise in your expenditures will be proportional to the increase in your income. You might have to set your foot on a long journey related to your work. Peaceful conditions will prevail at your home, but your siblings would have to encounter some difficult situations to achieve their goals. Investing in property will prove to be beneficial for you.
Sagittarius
Your responsibilities at your workplace will increase and you would be required to fulfill them in time. You might have to travel due to work related matters. You will be occupied with with your work and will not get much time to spend with your family and friends. Your mother's health might be affected and there might be some problems at your home. Students will perform well in their examinations. Your children will do well during this period and you will be proud of them.
Capricorn
You might be devoid of mental peace during this week. You might have a hard time in making decisions. You are advised to trust yourself rather than relying on others. You will be able to bag a promotion at your workplace. At the same time, you are advised to maintain a cordial relationship with your seniors. Take care of your father's health and seek medical attention when necessary.
Aquarius
You need to take care of your health during this week otherwise you might have to face health issues. A long journey is on the cards for you. You will develop an inclination towards religious and spiritual deeds and will attain mental peace. You will be good in decision making and will receive benefits due to the same. Harmony would prevail at your home front.
Pisces
You need to be alert and cautious during this week. Do not indulge in any kind of conflict or conspiracy at your workplace. Take care of your health and consume a balanced diet. You will be inclined towards performing spiritual deeds. You would experience some ups and downs in your career front. You are advised to give your best shot in everything you do.