Know religious importance of Chhat Puja. Find out why Lord Sun is worshipped on this day, and what is the correct puja vidhi to follow.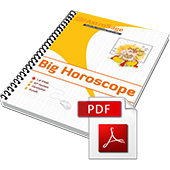 One of the major festivals celebrated after Diwali is
Chhat Puja
. This festival is primarily celebrated in Bihar, Jharkhand, U.P. and Delhi regions.
Lord Sun is highly worshipped on this day. This festival is observed from the fourth day of Shukla Paksh till the seventh day. Every day has its own significance. As per the rituals, first day is denoted as "Nahaye-Khaye", second as "Kharna", third as "Sandhya Arghya" and fourth as "Suryodya Arghya".
Sunrise and Sunset Time for Chhat Puja Muhurat
Important Dates
Nahaye-Khaye

–

It means consuming food after taking a pure, holy bath. Devotees take bath in a pond or holy river to wash off their sins and purify their mind, body and soul. Only after this food, consisting of chapatis, Lauki ki Sabzi (Gourd vegetable), Chane ki Daal (gram pulse) etc., is prepared with utmost hygiene.
Kharna

–

Devotees abstain from food and water and fast on this day. In the evening, a sweetened pudding called Kheer is prepared with rice and Jaggery and Gur along with chapatis baked on a new pan. Worshippers eat this Kheer with fresh fruits and distribute as prasad. During this time, people sing songs and make merry.
Sandhya Arghya

–

This is the most important day of all with people fasting all day long. People decorate any nearby pond or river's dock (ghat) with candles and diyas. Baskets are decorated and Fruits, Thekua (made with wheat flour and jaggery), Radish, Coconut, Betel Leaf, Cloves, Cardamom and so on are kept inside of it. During the sunset, Lord Sun is worshipped and offered all these items while standing in the water.
Suryodaya Arghya

–

Also called as Parna, this wraps up the occasion and is the last day of festivity. People reach the Ghats before sunrise and sing holy songs about Chhat. With sun rising in the sky, devotees offer water and pray. After that, prasad is distributed amongst all. Worshippers break their fast by eating jaggery and ginger.

Religious Importance
Chhat Puja is known to mark the prominence of Lord Sun in our lives. Devotees fast throughout this occasion. As per Hindu mythology, Chhat Goddess is the sister of Lord Sun, which is why he is worshipped to make her happy and seek her blessings.